Rated

5

out of

5
 by
Carol526
Great product!
Our three year old teachers and the children are loving the Pathways for Preschool curriculum. The teacher loves that there are plenty of ideas for each week and she has many options to choose from. We are very pleased with our purchase. At this time, we have not purchased the bible curriculum, so I cannot comment on that.
September 26, 2016
Rated

3

out of

5
 by
Hannalie
Expected more
I had home-schooled my older kids using BJUP and expected more from this program. The visuals are a necessity and not included in the kit. The stories available from BJU must also be included or at least stated that if one does not have it, to obtain before hand. A thorough list of necessities is needed before each unit! Moms can not make daily trips to obtain the next day's materials; and surely does not have the time to sit and sift through the pages to see what materials are needed on a weekly/ monthly basis. Unless one uses a separate Bible program; there is no Bible time/ Scripture memorization included. It seems like the curriculum was written with a daycare center and not home school moms in mind.
August 10, 2015
Rated

3

out of

5
 by
lpate714
Very nice kit but it's missing some vital materials!
I was very impressed with the kit when I first got it but on our first day of homeschooling, I discovered that a bunch of the visuals were not included and needed to be purchased separately. I would like to see the visuals included in the kit...I thought by purchasing the kit I was getting EVERYTHING I needed to start.
August 24, 2015
Rated

3

out of

5
 by
OK1243
The product overall is good material, but needs more.
The product overall is good for the age group, but needs more. There are things left out that should be included and more variety. All of the activities are basically the same with a different name and the students get bored easily with the activities.
February 19, 2014
Rated

5

out of

5
 by
HeffertwinsMom
Love it!
My twins love their special pages and get so excited every time I bring out something new. All three-year-olds have a short attention span so when they lose interest in a paper I store it away and then being it out a month or so later for a fun review time.
September 20, 2013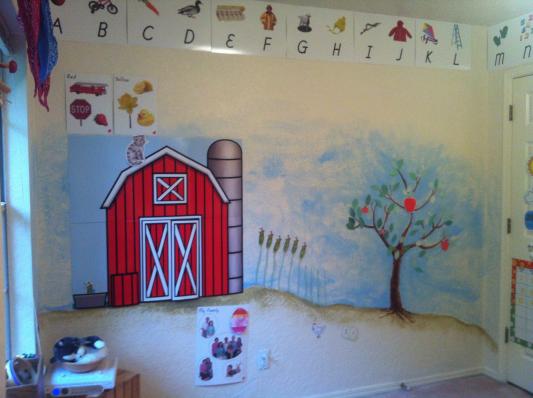 Rated

5

out of

5
 by
HeffertwinsMom
So many songs!
Songs are sung without the sensual rock beat!!!!! I get so sick of ABC songs that get turned into a rap! These singers have lovely voices that my twins sing along with as they learn the tunes. The songs are short so I just turn on the repeat to listen to them several times.
September 20, 2013
Rated

5

out of

5
 by
Love2Learn
Pathways for Preschool Subject Kit
This material is very detailed oriented and my granddaughter loves to learn using this material. She has really increased her knowledge through the use of this material.
March 11, 2013
Rated

4

out of

5
 by
Emericks
Great pivtures and idea!
I got this for my children, but haven't used it. I don't think it is really needed. My children are happy with the Big Red Barn and visuals.
February 11, 2013